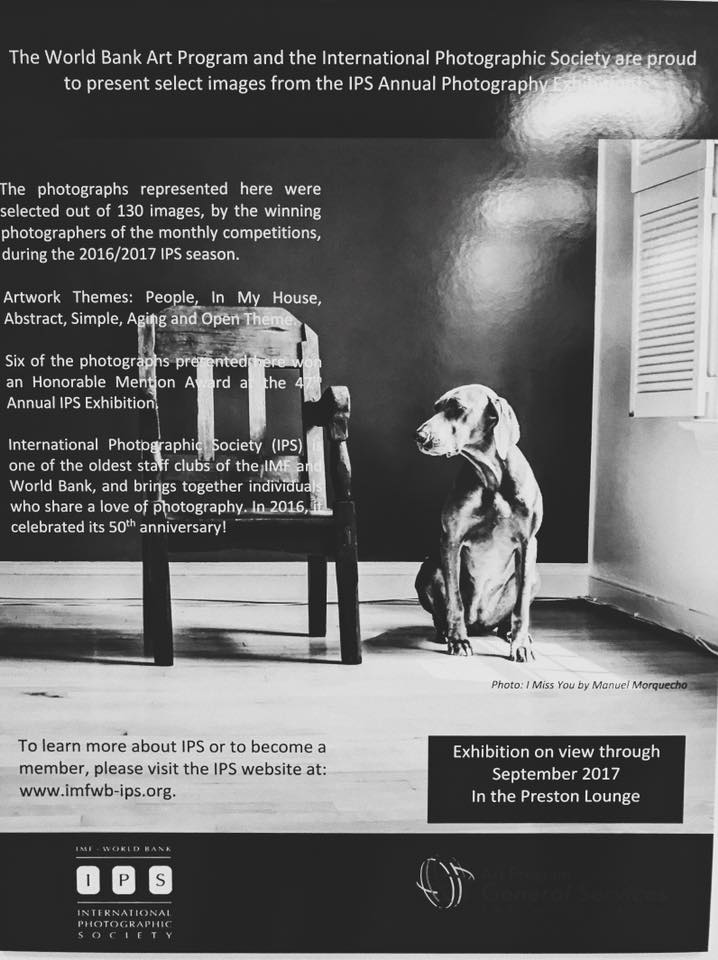 The World Bank Art Program and the International Photographic Society exhibited a selection of images from the IPS Annual Photography Exhibition.
The photographs represent a selection out of 130 images, by the winning photographers of the monthly competitions, during the 2016/2017 IPS season.
Six of the photographs presented won an Honorable Mention Award at the 47th Annual IPS Exhibition.
The exhibition is on view through September 2017 in the Preston Lounge.